Local Matters: How the California recall is impacting state politics
>> DUSTIN, WELCOME. YOU ARE THERE IN SACRAMENTO, WHICH IS CALIFORNIA'S CAPITAL. HOW HAS THIS RECALL BEEN IMPACT AND STATE LEVEL POLITICS THERE? >> I THINK ONE OF THE MOST INTERESTING THINGS IS DEMOCRATS IN THE STATE LEGISLATURE, THEY JUST FINISHED THEIR SESSION LAST WEEK AND ONE OF THE BIG THINGS THEY SAID THEY WANT TO COME BACK AND DO NEXT YEAR IS TO REVISE THE STATE'S RECALL LAWS. I THINK THAT WILL DEFINITELY BE A BIG FIGHT THAT WILL BE A CLEAR IMPACT OF THIS, AND JUST MORE LARGELY, THIS HAS DISTRACTED FROM A LOT OF THE CONVERSATION IN SACRAMENTO.
IT WAS A PRETTY LOW-KEY SESSION FOR THE STATE LEGISLATURE THIS YEAR. A LOT OF THE ATTENTION AND FOCUS FOR DEMOCRATS AND LABOR AND OTHER GROUPS WAS THIS RECALL ELECTION. SO I THINK THOSE ARE TWO IMMEDIATE IMPACTS, AND JUST MORE LARGELY, I THINK NEWSOM IS UNDER A LOT MORE SCRUTINY. THIS GOVERNOR WAS ELECTED IN A LANDSLIDE JUST A FEW YEARS AGO, AND HIS ACTIONS HAVE DRAWN A LOT MORE ATTENTION. HE'S CONSTANTLY BEING SCRUTINIZED BY THE MEDIA, AND I THINK THE GOVERNOR IS UNDER A LOT MORE PRESSURE TO DELIVER ON THINGS LIKE THE HOMELESSNESS CRISIS OR THE STATE'S EFFORTS TO CLEAR FOREST TO FIGHT WILDFIRES.
SO I THINK IT REALLY HAS KIND OF UPENDED THE STATUS QUO HERE. >> AND TO SEE HOMELESSNESS AND WILDFIRE PREVENTION AS TOP ISSUES OF CONCERN FOR VOTERS TO MAKE, IT'S A SIGN OF REALLY WHERE THE STATE'S ATTENTION PROBABLY SHOULD BE. DUSTIN, IT'S GOOD TO BE WITH YOU. AT O'KEEFE HERE. VERY SIMPLE QUESTION THAT I KNOW A LOT OF PEOPLE OUTSIDE OF CALIFORNIA AND INSIDE CALIFORNIA ARE PROBABLY WONDERING.
WHY IS IT SO EASY TO RECALL THE GOVERNOR IN CALIFORNIA? >> THAT'S A GOOD QUESTION. I THINK THE STATE HAS SOME VERY QUIRKY RECALL LAWS. THESE ARE LAWS THAT DATE BACK TO THE EARLY 1900S. THESE ARE PART OF A STATE CONSTITUTION.
AND UNDER THE RECALL LAWS, THERE ARE TWO QUESTIONS ON THE BALLOT IN A RECALL ELECTION. THE FIRST QUESTION IS, SHOULD THE GOVERNOR BE RECALLED, AND THE VOTERS NEED TO VOTE BY A MAJORITY TO RECALL THE GOVERNOR .
THEN THE SECOND QUESTION IS WHO SHOULD REPLACE THEM IF THEY ARE RECALLED, AND ON THAT QUESTION, FOR THIS ELECTION THERE ARE 46 REPLACEMENT CANDIDATES RUNNING, AND WHOEVER GETS THE MOST VOTES ON THAT QUESTION WINS, SO WE COULD BE IN A SITUATION WHERE THE GOVERNOR LOSES THE FIRST QUESTION ON THE RECALL BALLOT WITH ABOUT 49% OF THE VOTE AND THEN SOMEONE WHO COULD REPLACE THEM COULD MAYBE ONLY GET ABOUT 15% OF THE VOTE ON THE SECOND QUESTION. SO IT'S DEFINITELY AN INTERESTING SET UP IN THAT SOMEONE WITH A PLURALITY OF VOTES COULD EASILY WIN AND EVEN GET FEWER VOTES THAN THE GOVERNOR WHO IS RECALLED. >> CONSERVATIVE RADIO SHOW HOST LARRY ELDER IS CONSIDERED TO BE THE REPUBLICAN FRONT-RUNNER.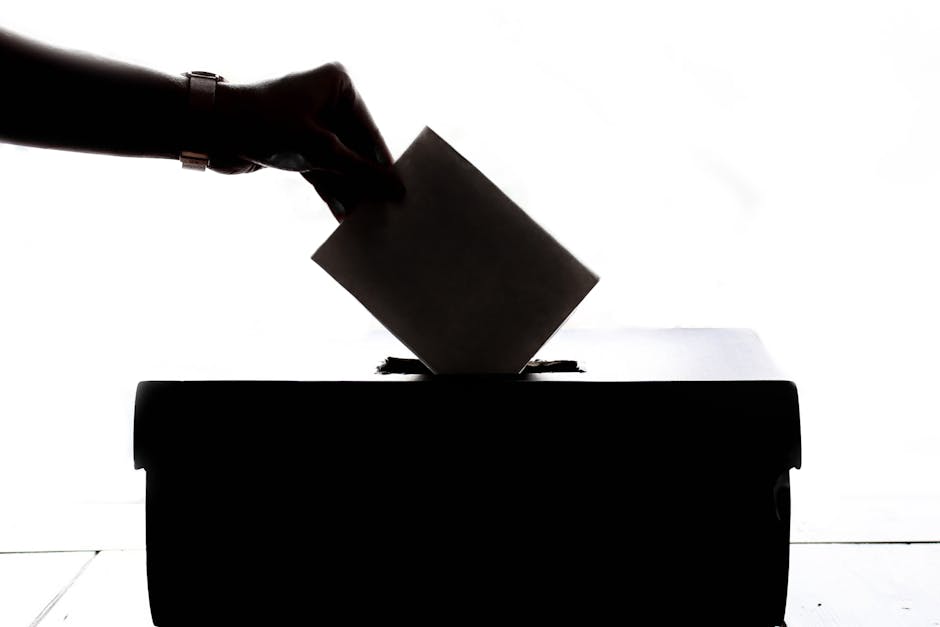 WHAT HAS HIS CAMPAIGN STRATEGY BEEN OVER THE PAST FEW DAYS? >> LARRY ELDER HAS TAKEN AN INTERESTING TACK IN THE LAST FEW DAYS. IN THE LAST BIT HERE HE'S REALLY STARTED TO EMPHASIZE THIS IDEA THAT HE THINKS THE ELECTION COULD BE RIGGED, AND WITHOUT REALLY PSYCHING ANY EVIDENCE HE SUGGESTED THAT THERE COULD BE SOME SORT OF VOTE STEALING GOING ON. AND JUST LAST NIGHT, THE DAY BEFORE THE ELECTION, BEFORE POLLS HAD EVEN OPENED ON ELECTION DAY, HIS CAMPAIGN WEBSITE INCLUDED A LINK TO A SITE THAT IS PAID FOR BY HIS CAMPAIGN WHERE HE SUGGESTED SOME SORT OF ANALYSIS BEING DONE THAT SHOWED THE ELECTION HAD ALREADY BEEN STOLEN, AND IT WOULD REINSTATE GAVIN NEWSOM.
THAT MENTION ON HIS WEBSITE WAS ACTUALLY DELETED THIS AFTERNOON.
I CAN'T FIND ANY REFERENCE TO IT ON THE SITE ANYMORE, EVEN THOUGH WE HAVE SCREENSHOTS OF WHAT WAS UP THERE BEFORE. BUT THERE'S BEEN THIS INTERESTING SHIFT WHERE ELDER HAS SEEMED TO SORT OF, I GUESS, ASSUME THAT HE WOULD LOSE THE ELECTION, SO HE'S BUILDING KIND OF A MOVEMENT AROUND THIS IDEA THAT THERE WAS FRAUD, AND ON HIS WEBSITE HE'S COLLECTING AFFIDAVITS FROM VOTERS, ASKING THEM TO SUBMIT ALLEGATIONS OF ALLEGED FRAUD.
SO IT LOOKS LIKE HE'S GEARING UP FOR SOME SORT OF CHALLENGE, BUT THE QUESTION IS HOW SERIOUS WILL THAT CHALLENGE BE, IS THERE GOING TO BE A LAWSUIT, IS THERE GOING TO BE ANY ACTUAL EVIDENCE OR PROOF THAT HE WILL USE TO MAKE THIS CLAIM. SO FAR WE JUST HAVEN'T SEEN ANYTHING SUBSTANTIAL. >> EVEN IF THE GOVERNOR DEFEATS THIS RECALL, DUSTIN, WHAT COULD HE FACE NEXT YEAR DURING THE STATE'S GUBERNATORIAL REELECTION IN 2022?
IS HE A SLAM DUNK? COULD HE BE POTENTIALLY PRIMARIED BY A FELLOW DEMOCRAT? >> IT'S REALLY JUST A YEAR FROM NOW, ABOUT A YEAR FROM NOW WE ARE GOING TO BE HAVING ANOTHER ELECTION, THE REGULAR ELECTION FOR THE GOVERNOR, AND I DON'T THINK THAT IF HE WINS TONIGHT THAT HE CAN ASSUME THAT HE'S SAFE. THERE'S A LOT OF PEOPLE WHO ARE VOTING AGAINST THE RECALL, WHO HAVE SAID THAT THEY ARE VOTING AGAINST IT BECAUSE THEY ARE CONCERNED THAT SOMEONE LIKE LARRY ELDER COULD BE THE GOVERNOR, AND A LOT OF THEM MAY BE INDEPENDENTS OR DEMOCRATS WHO FELT LIKE THEY WEREN'T HAPPY WITH NEWSOM AND THEY DIDN'T FEEL LIKE THERE WAS A STRONG ALTERNATIVE.
FOR EXAMPLE, I WAS TALKING TO A MOTHER LAST WEEK WHO IS REALLY UPSET ABOUT THE STATE'S SCHOOL CLOSURES IN THE PANDEMIC.
IT TOOK CALIFORNIA OVER A YEAR TO REOPEN SCHOOLS IN MOST DISTRICT, AND SHE SAID SHE FELT LIKE SHE REALLY WANTED TO VOTE FOR SOMEONE OTHER THAN NEWSOM BUT SHE JUST WAS NOT GOING TO RISK HAVING LARRY ELDER BE THE GOVERNOR, AND SHE SAID SHE HOPES THAT MAYBE A PROGRESSIVE ALTERNATIVE WILL EMERGE NEXT YEAR, SO I THINK THAT IS A VERY LIKELY POSSIBILITY. >> A LOT OF INTRIGUE COMING UP HERE, NOT JU.