BRING ME THIS. THEY BRING ME THIS. >> JOINING ME NOW IS FORMER DEFENSE SECRETARY AND CIA DIRECTOR UNDER PRESIDENT OBAMA LEON PANETTA. THE WILL OF THE UKRAINIAN PEOPLE HAS BEEN NOTHING SHORT OF REMARKABLE, WE SAW THE VIDEO WHERE THE GENTLEMAN WAS TELLING ONE OF OUR REPORTERS THAT THE MOLOTOV COCKTAILS CAME FROM THE APARTMENT BUILDING ACROSS THE STREET. SO THE UKRAINIAN CITIZENS ARE CERTAINLY PITCHING IN.
BUT WHAT IS YOUR REACTION TO THIS NEWS ABOUT THE TOWN IN SOUTHERN UKRAINE THAT WAS TAKEN BY THE RUSSIANS ABOUT 100,000 PEOPLE IN THAT TOWN, AND A SMALL NAVAL BASE. IT DOES SHOW THAT THE RUSSIANS ARE ADVANCING. >> WELL, LOOK, THERE IS NO QUESTION WE UNDERSTOOD FROM THE BEGINNING THE OVERWHELMING FORCE THAT THE RUSSIANS WERE USING AS THEY INVADED THE UKRAINE.
BUT THE ENCOURAGING THING IS THAT THE UKRAINIANS ARE PUTTING UP A HELL OF A FIGHT. AND, YOU KNOW, WE'VE ALWAYS KNOWN THAT FIGHTERS WHO ARE DEDICATED TO THEIR CAUSE SOMETIMES ARE MUCH BETTER FIGHTERS THAN THOSE WHO ARE INVADING LIKE THE RUSSIANS.
I THINK THAT EVEN THOUGH YOU ARE GOING TO SEE SOME TOWNS FALL, WHAT I'M IMPRESSED BY IS THAT THE UKRAINIANS CONTINUE TO STALL THE RUSSIAN ADVANCE. AND I THINK THAT THAT IS AN IMPORTANT MESSAGE THAT THEY NEED TO CONTINUE TO WORK AT.
>> YEAH, I WAS JUST SPEAKING WITH A WESTERN DIPLOMATIC OFFICIAL HERE IN WASHINGTON WHO WAS SAYING THAT THERE IS NO QUESTION RESISTANCE HAS BEEN STRONGER THAN ANTICIPATED. AND UKRAINIAN GENERAL SAYS THAT THEY HAVE CAPTURED ABOUT 200 RUSSIAN SOLDIERS, THAT SOME WERE 19 YEARS OLD, NOT TRAINED AT ALL. REPORTS OF RUSSIAN SOLDIERS BECOMING DISORIENTED SAYING WE DON'T KNOW WHO TO SHOOT.
THEY ALL LOOK LIKE US. WHAT DOES THAT TELL YOU? >> LOOK, I THINK THE MOST IMPORTANT THING FOR THE UNITED STATES AND OUR NATO ALLIES IS TO CONTINUE TO TRY TO ISOLATE PUTIN. AND WE'RE DOING THAT WITH SANCTIONS, BUT WE'RE ALSO SEEING THAT PUTIN HIMSELF IN MANY WAYS IS ISOLATED FROM THE RUSSIAN PEOPLE IN TERMS OF THEIR CONCERNS ABOUT GOING TO WAR.
IN ADDITION TO THAT, I THINK THAT IT IS REALLY IMPORTANT RIGHT NOW THAT WE CONTINUE TO PROVIDE MILITARY AID TO THE UKRAINIANS SO THAT THEY CAN CONTINUE THIS FIGHT.
THEY NEED AMMO, THEY NEED FUEL, THEY OBVIOUSLY NEED FOOD. WE NEED TO HELP SUPPLY THEM WITH WHAT THEY NEED IN ORDER TO CARRY ON THIS FIGHT. THE LONGER THAT FIGHT GOES ON, THE MORE ISOLATED PUTIN WILL BE AND THE MORE VULNERABLE PUTIN WILL BE. >> THEY CERTAINLY NEED MORE THAN MOLOTOV COCKTAILS. THAT IS FOR SURE.
AND THE RUSSIANS ARE SUPPOSED TO TO MEET WITH THE UKRAINIAN DELEGATION AT THE BELARUS BORDER TOMORROW. BUT AT THE SAME TIME, I NEED TO GET YOUR REACTION ON THIS, MR. SECRETARY, PUTIN PUTTING HIS DETERRENCE FORCES AS THEY CALL THEM, HIS NUCLEAR ARSENAL ON HIGH ALERT. I MEAN, UKRAINE DOESN'T HAVE A NUCLEAR FORCE. THIS IS JUST SABER RATTLING.
WHAT IS GOING ON? >> I VIEW WHAT PUTIN SAID HERE AS A SIGN OF WEAKNESS, NOT A SIGN OF STRENGTH. IF THINGS WERE GOING WELL, THERE WOULD BE NO NEED FOR HIM TO EVEN RAISE THAT KIND OF THREAT TO THE WORLD AND TO THE UKRAINE.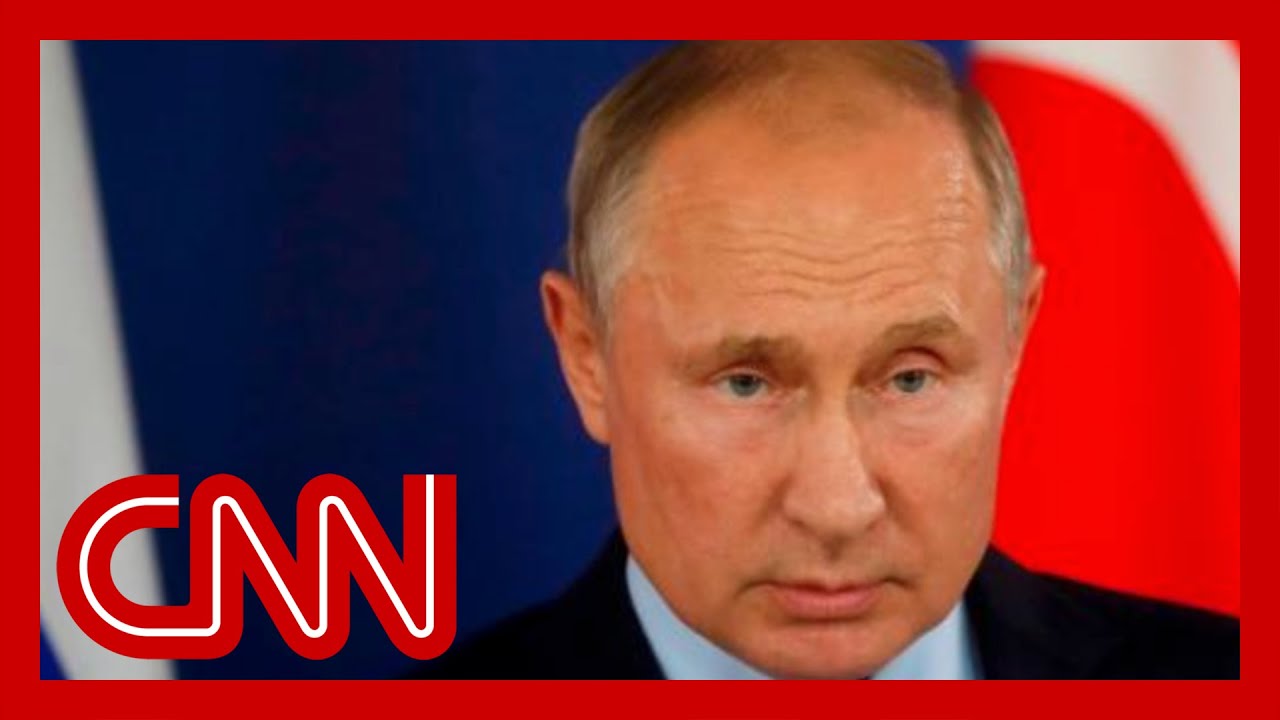 HE IS OBVIOUSLY TRYING TO SEND A SIGNAL TO THE UNITED STATES AND TO OUR NATO ALLIES. BUT I THINK THAT IT IS VERY IMPORTANT THAT PUTIN SHOULD UNDERSTAND HOW STRONG WE ARE WHEN IT COMES TO NUCLEAR DETERRENCE.
WE'VE GOT A THREE PRONGED NUCLEAR DETERRENT THAT CAN RESPOND TO ANY THREAT. AND I THINK IT IS IMPORTANT THAT HE UNDERSTANDS THAT IF HE TRIES TO DO ANYTHING THAT MIGHT INVOLVE NUCLEAR WEAPONS, THAT HE IS ENDING NOT ONLY THE PUTIN REIGN BUT HIS REGIME AS WELL. >> AND THE UKRAINIAN PRESIDENT ZELENSKYY SAYS WHAT RUSSIA IS DOING SHOWS SIGNS OF GENOCIDE AND THAT THIS IS NOT JUST ABOUT UKRAINE, IT IS ABOUT THE BEGINNING OF A WIDER WAR AGAINST EUROPE, HE IS CALLING ON CITIZENS ALL OVER THE WORLD TO TAKE UP ARMS AND FIGHT WITH THE UKRAINIANS.
I MEAN, SOME OF THAT OBVIOUSLY IS NOT GOING TO HAPPEN. BUT THIS — I MEAN, THIS LEADERSHIP THAT ZELENSKYY HAS SHOWN IN ALL THIS, THIS COURAGE, THIS PASSION THAT HE HAS SHOWN, HAS IT TAKEN YOU BY SURPRISE?
>> WELL, I CERTAINLY GIVE HIM TREMENDOUS CREDIT FOR THE LEADERSHIP HE IS SHOWING. I THINK WE'VE ALWAYS KNOWN THAT LEADERSHIP IS TESTED IN CRISIS. AND HE HAS REALLY RESPONDED TO THIS CRISIS AS THE LEADER OF A COUNTRY THAT OBVIOUSLY IS BEING INVADED BY A MUCH STRONGER COUNTRY IN RUSSIA.
BUT I THINK HIS LEADERSHIP IS VERY IMPORTANT, TRYING TO INSPIRE UKRAINIANS TO GET OUT THERE AND RESIST. I THINK ULTIMATELY THE ABILITY TO DEVELOP A RESISTANCE MOVEMENT WITHIN UKRAINE, AND LET'S FACE IT, THAT IS WHAT IS GOING TO HAPPEN EVEN IF THE RUSSIANS TAKE OVER MORE TOWNS, WHAT IS GOING TO HAPPEN IS THAT UKRAINIANS ARE NOT GOING TO ACCEPT RUSSIAN RULE.
AND I DON'T SEE — I DON'T SEE THE RUSSIANS' END GAME HERE.
I THINK IT IS ONLY TROUBLE FOR THE RUSSIANS, FOR THEM TO THINK THAT SOMEHOW THEY ARE GOING TO BE ABLE TO BRING UKRAINE UNDER THEIR THUMB. IT ISN'T GOING TO HAPPEN. >> AND THE EUROPEAN UNION APPARENTLY IS MOVING FORWARD WITH AUTHORIZING THE PURCHASE — THE FUNDING OF PURCHASING OF WEAPONS FOR THE FIRST TIME TO HELP UKRAINE. YOUR THOUGHTS ON THAT.
THAT IS A BIG STEP. >> I THINK THAT IS A VERY IMPORTANT STEP. I THINK THAT IT IS VERY IMPORTANT NOW FOR THE UNITED STATES, FOR OUR EUROPEAN ALLIES, TO CONTINUE TO PROVIDE STRONG MILITARY AID TO THE UKRAINIANS AND GETTING THEM TO THEM ANYWAY WE CAN.
THEY NEED HELP TO BE ABLE TO RESIST WHAT IS CLEARLY OVERWHELMING, YOU KNOW, MILITARY FORCE. BUT THESE ARE FIGHTERS.
THEY ARE TOUGH FIGHTERS. AND THEY ARE FIGHTING FOR A CAUSE THEY BELIEVE IN. AND I THINK IF THEY CAN CONTINUE TO PUT UP A STRONG RESISTANCE, AND STALL THE RUSSIAN AGGRESSION IN THE UKRAINE, THAT WHAT THAT MEANS IS THAT IT WILL FURTHER ISOLATE PUTIN IN TERMS.
Read More: LIVE: Russian Forces Invade Ukraine As Biden Imposes Stronger Sanctions | NBC News
Read More: LIVE: Russian Forces Invade Ukraine As Biden Imposes Stronger Sanctions | NBC News
Read More: LIVE: Russian Forces Invade Ukraine As Biden Imposes Stronger Sanctions | NBC News